AIER and AffaMed Therapeutics ("AffaMed"), a global clinical-stage biopharmaceutical company dedicated to developing and commercializing transformative pharmaceutical, digital and surgical products, held a strategic cooperation signing ceremony at Aier Eye Hospital, Boao LeCheng recently, announcing that under the "Early and Pilot Implementation" policy of Boao LeCheng International Medical Tourism Pilot Zone ("Pilot Zone"), the two parties have entered into a strategic cooperation in the areas of "Early and Pilot Implementation" clinical research, real world data study, and will jointly build international clinical research base of ophthalmology, enhance academic interaction and exchange in related fields, and professional talent training.
AIER and AffaMed signed a strategic cooperation agreement in Boao LeCheng.

Jing YANY, Deputy Director of Industry Investment Promotion Department of Boao LeCheng Pilot Zone Administration, attended the signing ceremony and witnessed the signing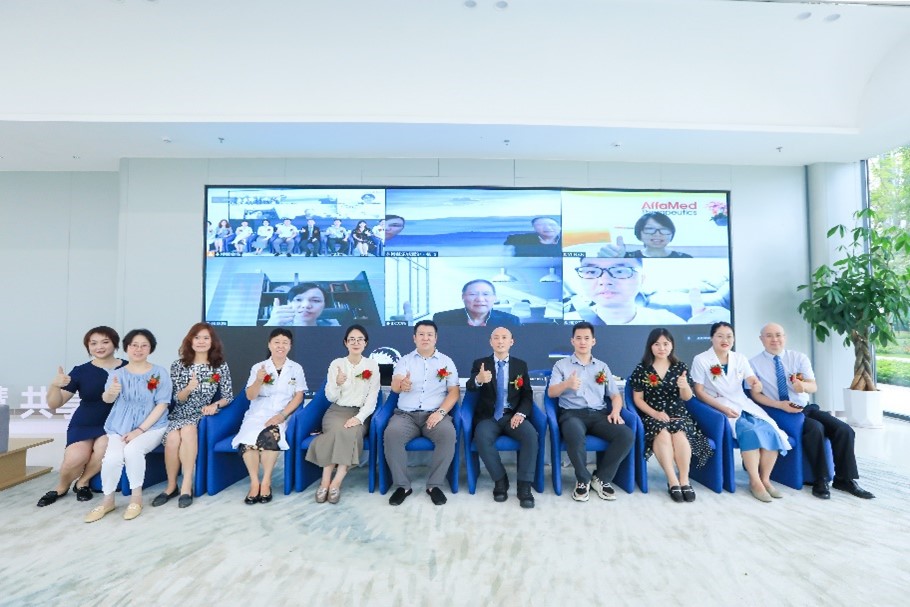 AIER and AffaMed team group photo
Dr. Dayao ZHAO, CEO of AffaMed Therapeutics commented, "AffaMed is committed to bringing the world's leading products and technologies to China to provide better treatment options and enhance the quality of life for patients. We are very pleased to to carry out the licensed medical device project of progressive Extended Depth-of-Focus IOLs, which are featured patented spherical aberration and wavefront aberration guidance, and to build the 'the First Case Project of AIER Group' together with the experts of AIER Group. To further deepen the strategic cooperation, we will leverage AIER's ophthalmic platform and Boao's innovation policy, to build AffaMed Clinical Cooperation Base for Innovative Products, and continue to vigorously promote the implementation and application of more ophthalmic products for the benefit of more domestic eye patients."

Yongmei ZHANG, Director of the International Strategic Development Center of AIER Eye Hospital Group, said that AIER and AffaMed will, in the context of LeCheng's "Early and Pilot Implementation" policy, carry out active and in-depth exchanges and cooperation in introducing innovative and unique high-tech products from abroad, building international clinical research bases, conducting pilot and real-world data clinical research, holding academic exchange activities, and training front-line clinical and technical personnel. We will create a strategic cooperation model oriented to the needs of society and patients, relying on the industry, cooperative bases and enterprises, to share and complement each other's advantages and resources, and jointly promote the development of medical health industry in Hainan Province and ophthalmic medical technology in China.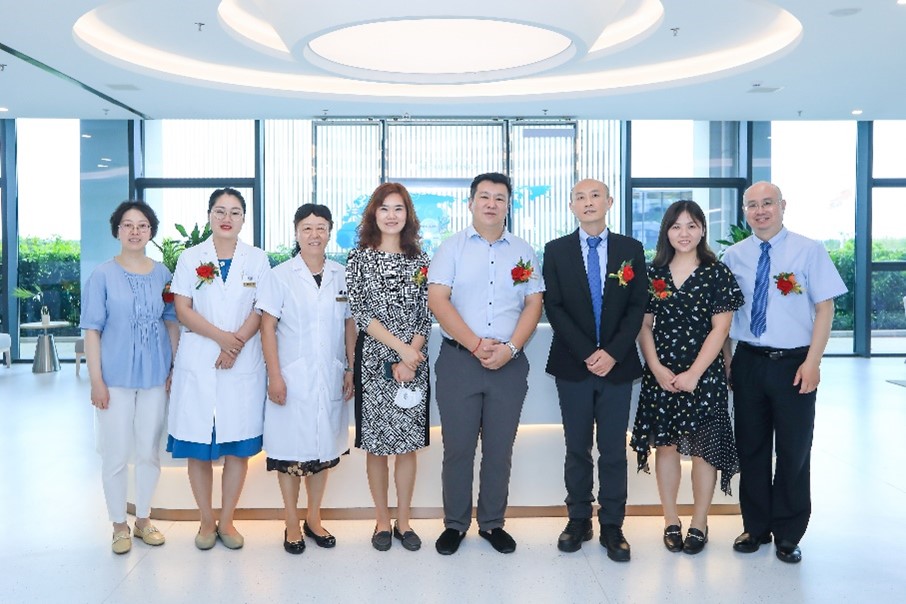 AffaMed and BoAo Aier Eye Hospital team group photo